Have you seen the new video that Tim put out for "Elite Marketing Pro" yet?
All I can say is that opening defines the word professional. It got me pumped like no other.
Go watch it now and then come back and dig into this recap.
Last night's session was killer!
If you missed it, and you're thinking about, investing in "Elite Marketing Pro" or …
You just need a recap of what we covered make sure you dig into everything that follows.
So we got on the line and get rolling about seven minutes past, and I ask everyone a simple question …
"Have you ever heard of Terry Dean?"
And I waited for the response from the audience.
To my surprise …
Only one person had ever heard of him.
Now …
I know I'm dating myself by saying this, but Terry was THE man.
THE marketer in my day.
Everything he did.
Everything he created.
Everything he taught was SO on the money.
I bought ALL his stuff.
Well, back in '08 he vanished from the online scene to focus on spirituality and his church.
Which I think is more than admirable and THE dream.
To think, that your little online business can one day give you the freedom to choose any path you want.
I mean …
That's what we're in it for.
Am I right?
Or … Am I right?
Well …
It's not so much how Terry ended his career that was important to the topic at hand, but how he started it, and …
What comes next – you need to pay very close attention to.
I remember his landing page like I was staring at it right night.
It said …
"Who Else Wants To Discover How This 29 Year Old Domino's Delivery Boy Earned $12,000 His First Month Online And How You Can To?"
From delivering pizza, to internet phenomenon, to spiritual leader.
That's the stuff dreams are made off.
It took your boy D.Smith a full two years plus to pull a profit online.
Terry …
In profit immediately – Day #1.
So I threw this question out the audience …
"What was the ONE difference?"
And it was only ONE thing.
No one got it right.
You think you know?
I doubt it.
Even back then when I heard him say verbatim how he did it I didn't catch it.
I thought it had to be something else, but ohh how wrong your boy was.
The answer is your secret to ultimate instant profitability online.
I shit you not, and …
It's SO simple.
It was simply …
Where I choose the hard path.
Starting from scratch.
Building a name for myself.
Creating my own product.
Terry didn't.
He immediately, in his genius …
Purchased license rights to a product that he knew was selling like crack in the back allies in DC in the early 90s and …
Immediately got to making mad dough.
Right out of the gate.
I remember in an interview I listened to where he got asked …
"How long until you made your first dollar online?"
His answer …
"The first day."
Really?
Imagine being able to say that.
All because of this one advantage.
He bought his way in – the smart way.
Here's what I missed …
The only thing that separates any high fah'lutin guru's business from yours is ostensibly just this …
Two simple concepts.
Financial Agility + Financial Efficiency <–
Read that again.
There ain't no guru that's smarter than you.
They just have these two advantages that you might not right now.
And here's all it boils down to …
If you want to grow wea1thy all you've got to do is get rid of your debts and invest aggressively in your highest return assets.
That's it.
No mystery.
Online – how you do that is you leverage the two forces I just mentioned.
Financial Agility – How quickly you turn your money over.
Financial Efficiency – How much of every dollar in revenue you create you get to keep.
The faster you can turn your money over, and the larger those sums are, the faster you'll get filthy you know what.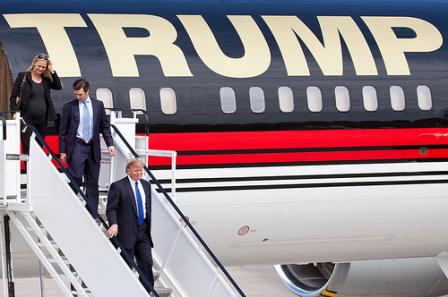 It's simple basic math.
I hope you realize what "Elite Marketing Pro" is offering you here.
And I hope you see it in another light now.
It IS the ultimate shortcut, with one hitch, which we'll address in just a few …
As soon as I GOT what I just shared with you …
I put it in full effect in my biz.
Any license offer I could get my hands on I bought with reckless abandon.
And you know what happened?
"You Can Make A Living Online!" – I paid $1497 for the license to just the $297 course.
Made over $100,000 with hit & have my first five figure week two weeks after I purchased the rights.
"Email Profit Loophole" – I paid $1497 for the license to just the $197 course.
I made well over $30,000 with it.
Dan Kennedy's "Magnetic Marketing License" – I paid $3000 for it.
I made well over $43,000 with it.
Dan's "Copywriting Seminar In a Box" – Another $3k spent for the right to sell the $597 product.
Made at least $30,000 on it.
Now here's where it gets interesting …
I bought a $3k license to Robert Blackman's "MLM Mastery Course" – a $197 product.
I made well over $200,000.
First realize …
I never made less than a 10X return on any of these investments.
License rights have always been my surest investment.
They always will be yours as too.
Anytime you get a proven product of high quality with the copy and marketing with it …
That's money in the bank.
But the question I want you ask yourself is …
"Why did I make so much more on Robert Blackman's license compared to the others?"
Simple.
Message to market match.
My business back then was all about recruiting.
The products that spoke to that market (what's your market by the way?) were easy as a bathroom session after a gallon of prune juice to sell.
Now do you REALLY see what Tim's put together here in "Elite Marketing Pro" – No … REALLY – do you see it?
Don't buy it yet though …
I haven't gotten to the best part.
The no joke bonus package I've put together for you, but …
Before I get to that let me emphasize this …
Magnetic Sponsoring (BTW – I wonder where Mike Dillard got that name from?) was THE first product I bought in the online home business space in 2007.
The fact that it still sells like hot cakes is a testament to the strength of the copy.
It is THE most evergreen offer in our industry there is, and to get to license it … come on?
That's a joke of a decision.
As soon as I heard about it.
I said Tim …
"Just show me where to sign up."
I'll say it like this …
You can't pay a good copywriter $10k – $20k to write strong copy to sell your own products that will convert as well or as long as the copy for Magnetic Sponsoring has been cranking out sales.
It's simply not possible.
Some offers have magic that stands the test of time and that's one of the only ones I know and can speak to.
The marketing is simply genius.
Let's put this in perspective.
My business …
Well, your boy big D, has had to reinvent his business from scratch 4 times now.
All the while, Magnetic Sponsoring is out there selling like hot cakes.
That's what you call an asset – and it can be yours.
And I'm not even brining up ALL the other products you get or the heft $1200 commission on some of them.
But …
There's one gaping hole in what Tim's offering and that was the topic of our little pow wow last night.
Traffic.
How do we fill it?
Once you've got a hot offer you need the buying audience to sell it to, and what do I have that you can leverage?
A little website called TheHomeBusinessAgency.com that delivers the highest quality home business traffic on the net.
Can you say …
"I think we've got a match!"
My aim and purpose last night was to arm those courageous entrepreneurs with the cojones enough to see a good opportunity when it's presented and grab it – the …
Fastest path to profitability possible.
IMPORTANT: As I describe the components of the $5,497 bonus offer that is valid until I pull it from the market (soon) what I want you to think about is …
"If I was to go out and do what Daegan is offering in his bonus? How much in real dollars would it cost me?"
And do the math.
Put pen to paper and figure out the real numbers as you read through.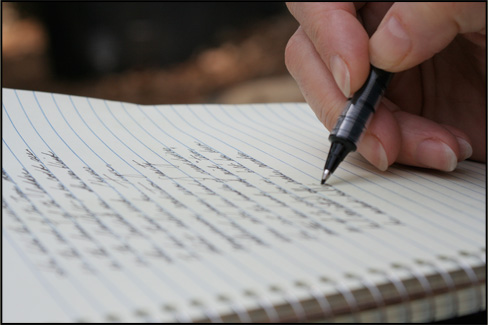 What's going to set what I have in store for you SO far apart from the rest of the pack is everything I'm offering has a hard cost to it to fulfill for you.
Meaning …
I have to spend money to deliver it to you.
If I didn't you would.
If you get what "Elite Marketing Pro" is ALL about and you get it through my little affiliate link here's what I'm prepared to offer you in return.
Daegan's Bad Ass Hard Money "Elite Marketing Pro" Bonus #1: "Your Own 1,000 Subscriber List" – $2,500 Hard Money Value
That's right …
I'm going to build you a 1,000 subscriber list from my own traffic to offer your high converting "Elite Marketing Pro" license products to.
The same leads that support my biz will be yours.
That's a real world $2,500 value in the most conservative of realities.
Now ask yourself …
"If I were to go out there and build a 1,000 subscriber list, how much would it cost me?"
Put pen to paper and do run the real numbers.
No less than thousands of dollars.
I'm going to build that list for you on my dime.
See what I mean by hard money value?
Daegan's Bad Ass Hard Money "Elite Marketing Pro" Bonus #2: "$500 TheHomeBusinessAgency.com Traffic Voucher" – $500 Hard Money Value
In other words, along with building your list …
Once you've got your license rocking, you give me your link and I'm going to drive $500 worth of traffic to your landing page from TheHomeBusinessAgency.com directly to build your list and drive sales.
Now …
What I want you to do is right now is pull out $500 in cash, place it on your lap, look at it, and ask this …
"Would I rather use that $500 sitting in my lap right now to drive traffic to my site or use Daegan's money?"
Yeah … me too.
Daegan's Bad As Hard Money "Elite Marketing Pro" Bonus #3: "My Funnel Traffic" – Hard Money Value $500
Now this bonuses crushes it.
What I want you to do to get the full effect so you can feel it is …
Go over to my website Maximum-Leverage.com and opt in.
On the next page, you'll see a "Click to Continue" button.
Click it, and watch what happens next …
What you'll see is a new window opens which will take you to the next page in my funnel while simultaneously the original window will remain open and then redirects to another offer.
Every single day this little "tweak" I call the "Double Tap Effect" converts extra sales passively for me.
In the last few months, that baby has been responsible for at least an extra $17k in free money for my biz.
Now …
I want you imagine instead of my sites popping up in that position yours popping up.
The people who see that landing page, who have already opted into my list, and thus are already highly qualified, see your site, decide to opt in, and buy from you.
You get all the money.
I get none.
Value …
It's hard to put a price on something like this because it's not something that's ever for sale, but let's be conservative and say at least $500 in hard money value.
Up until this point …
Every single thing I'm offering is something that will directly build your list and put prospects in the position to buy from you and give you money.
Why?
I figure …
If you've got a brand spanking new Ferarri, and that's what "Elite Marketing Pro" is when it comes to revenue generating shortcuts, you want to go fast.
You want to open her up on the autobahn to see what she's got.
That's what everything so far is designed to do.
Bring you money fast.
My final bonus is ALL about …
Bringing you money LONG.
Daegan's Bad As Hard Money "Elite Marketing Pro" Bonus #4: "My Complete 365 Day Email Swipe File" – $997 Hard Money Value
Over the last 8 years I've written well over 4,000 emails.
The vast majority, I've tested, tracked, and the BEST of them I've saved in a special swipe file for a special purpose.
On those days, that I don't feel like writing an email I take the lazy way out.
I'm not going lie …
I pull out one of my top emails from this swipe file.
One of the emails that produced traffic and revenue in the top 10% of all the emails I've ever written.
I edit it a little to make it current.
I load it into the autoresponder as a broadcast.
I let her rip.
Thousands of dollars later that day I check my stats and pat myself on the back for having the foresight to prepare for those days where I'm as lazy as I want to be but don't want to compromise on my daily revenue.
That's what my email swipe file is all about for you too – being as lazy as you wanna be.
You can buy it right now if you want to.
It's a freaking steal at $997 here http://InstantRecruitingEmails.com but getting all 365 of them for free, well …
That's literally as steal, and that's the final component I'm offering you.
Traffic and leads in value that FAR surpasses the investment in "Elite Marketing Pro" itself, and …
More muney gettin emails than you'll ever need.
Gap filled.
UPDATED: CLOSED.
Daegan's Bad Ass Hard Money "Elite Marketing Pro" Bonus #5: "Private Personal One on One Strategy Session" – $1000 Hard Money Value (4 3 2 0 of 11 Remaining)
The one thing I am infinitely confident in is my ability to help any entrepreneur take their business to the next level.
My private consultation student include Jonathan Budd, David Wood & David Sharpe, Matt Lloyd, Lawrence Tam, Layla & Toby Black, Shaqir Hussyin just to name a few – all millionaires now.
All worked directly with me in a consultive setting before they got there.
This is your chance to be next.
If you were to purchase a consultation session with today, you can here. You'd pay $1,997 for just an hour or two of my time. Smart marketers do all the time.
You can see when I say the value of this bonus is $1,000 you know I'm being conservative.
When you invest in "Elite Marketing Pro" using the Full Pay option (only 4 2 0 slots left) we'll spend 45 minutes together live to work on your business one one one.
Now …
I want you to do a quick bonus offer check against what those "other" guys out there are offering and ask …
Are those other guys spending money to help me make money?
Why not?
Which bonus offers me more?
Which is better?
And once you've done that due dilligence and you've come to the conclusion that what I've spread out on the kitchen counter in front of you here IS …
Real business building hard money value I invite you invest in "Elite Marketing Pro" through your buddy good ol' Dugan Fife right here.
You will NOT be sorry.
BTW …
Each day I'll be pulling components from this package out of the equation so decide today to invest if you want it all.
How do you claim your bonuses?
Simple.
Send me your receipt to info@daegansmith.com with "Elite Marketing Pro Bonus" in the subject as ask Nikki to kindly forward the message directly to me.
We'll get you set up and have traffic and leads rolling within a couple of days.
To the top,
Big D, D.Smith, Dugan Fife
P.S. The bonuses above are for the FULL Pay option.
If you choose the pay plan you will get the dollar to dollar equivalent of what's listed above.
The reason is simple …
Everything above, except my email swipe file (which only took me 7 years to compile) costs me real money to fulfill for you.
I don't mind breaking even on commission to help you earn a profit, but I'm not willing to go in the whole.
Get the best bonus for "Elite Marketing Pro" by investing through my link here.
P.P.S. This was far too long of an message for me to proof.
I wrote this bad boy steam of consciousness from start to finish, and like all humans you're likely to find a few errors in grammar and spelling.
Simply look past them.
P.P.P.S. I'll get the recording up and out to you most likely this evening or tomorrow.